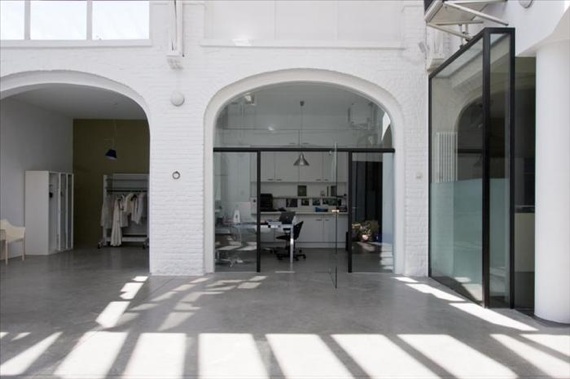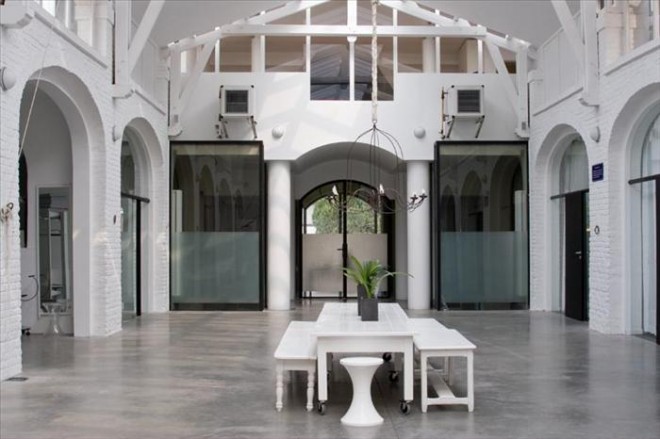 "Another day, another white loft. It says it's time to loosen up the definition of "loft" – a home does not necessarily need to be located in a city to have the elements of loft living, especially with conversions. Case in point: Check out this awesome stable-turned-live/work space from Brussels. Not many details are known, but here is the description of the space from the photographer Ocvirk Kus Danica's profile on OWI's website:
"A former stable house has been converted into a photography studio, office space and living area on the top floor."
What makes the space so great are the original elements of the structure that have been simplified with white paint and concrete. They have used the stalls as rooms, keeping the main area open save a long dining table, chandelier, and swing. And how about that oh-so-stunning circular window that serves as an anchor for the space. The benefits of practicing restraint (notice not one thing is hung on the wall) are perfecting exemplified here, where the uniqueness of the building takes center stage."
This post via
http://www.loftenberg.com/
where you can see a lot more views of the space.